Team 7AM were in full attendance at Victory LAN in Ghent this weekend. A great event enjoyed by everyone, time was taken to bond as a team as well as the guys taking part in the RIV4L LAN Tour.
Starting on Friday evening the group stages of the tournament were played in their entirety taking us through to 2am Saturday morning! The late night didn't seem to bother the guys as they went 3 for 3 with a stand out performance on mid from Henk as he tallied only 3 deaths in total over the 3 games!
Returning bright and early at 10am Saturday morning, the action continued. With the bracket underway, the guys continued where they left off with a win, this time over Vanguard esports Fulla – setting up a match against eventual LAN tour champions Aethra.
It was against Aethra in the Round 2 bracket match up that the guys saw their first defeat of the LAN and this forced a move down to the lower bracket. With Vanguard being heavily represented at the LAN we matched up against another of their teams, this time Vanguard esports Honir. The guys took a comfortable win over Honir.
After victory over Honir the guys were faced with a tough task in the quarter finals with a BO3 against mCon. After a difficult first game that resulted in mCon being 1-0 up, the guys started brightly in the second game but it wasn't enough to stop mCon making it 2-0 and booking themselves a spot in the final against Sector One.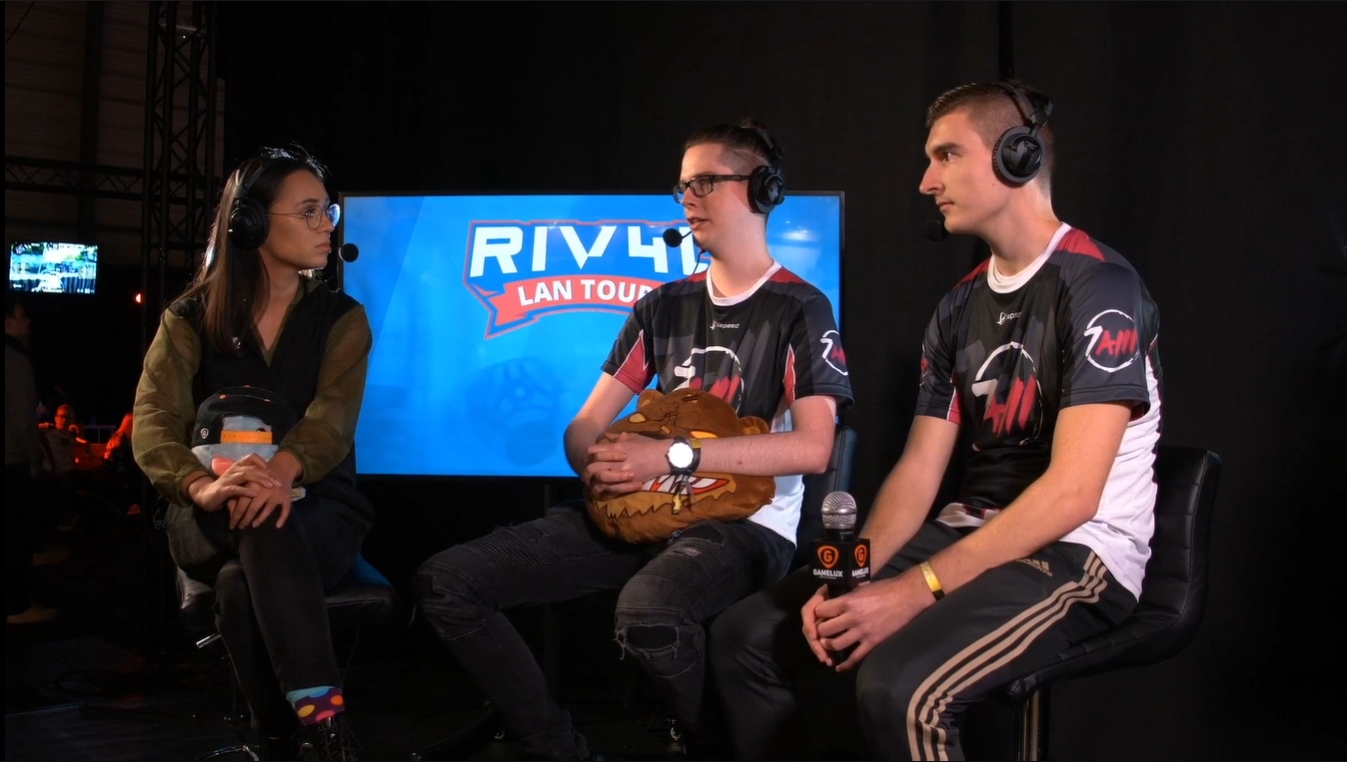 A strong finish in 4th for 7AM and the day topped off with an interview for Mark and Yoni with presenter Mowglitch on the Gamelux channel for the RIV4L LAN Tour – check out the full interview below –
Watch RIV4L LAN TOUR @ VICTORY LAN – Day 2: League of Legends from gamelux on www.twitch.tv